Decorate your home with our festive, personalised Ceramic Coasters!
The coasters are made from high quality ceramic, the perfect addition to your dining table this Christmas or as a gift for your loved ones

Choose from our easy to use templates!








Product information: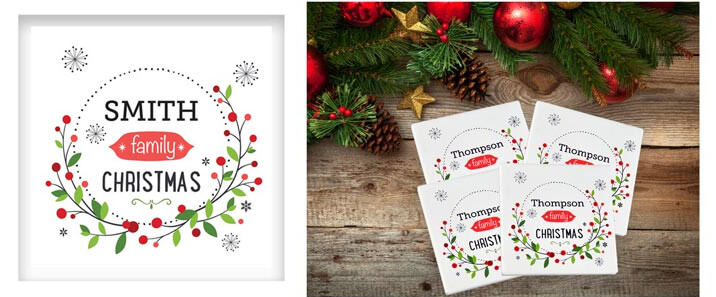 • Ceramic Coasters are 10x10cm (Set of 4).
• Made from ceramic with cork backing.
• The ceramic coasters are UV printed for extreme durability and longevity!
• Note: You may design 4 different coasters within one order.
Customising your Ceramic Coasters
Personalise your family name in just one click.
Add your own photos to our great templates.
Um toque pessoal em um momento especial
• The Ceramic Coasters are made from high quality ceramic.
• The coasters come in packs of 4, each coaster in the pack can be identical or 4 different images of your choice!
• Your design is printed onto the ceramic.
Purchasing your Christmas Ceramic Coasters is easy!
| | |
| --- | --- |
| 1 | Escolha um desenho que melhor se adeque às suas necessidades. |
| 2 | Faça upload de suas fotos e depois comece a criar! Inclua seu toque pessoal com nossos fantásticos itens de fundos e recortes . |
| 3 | Once you're happy with your Christmas Ceramic Coasters, save your project and proceed online to upload your order. |
Nosso Compromisso com a Qualidade

Satisfação Garantida!

De propriedade e feito por Australianos.

Lindos produtos feitos á mão.
PhotobookShop PT ganhou uma reputação excelente com os clientes ao proporcionar uma ampla gama de produtos, usando materiais de primeira qualidade e proporcionando qualidade garantida de impressão.
• Feito por Australianos, utilizando materiais e mão de obra da mais alta qualidade
• Impressão de alta qualidade ao usar a última tecnologia de impressão
• 100% satisfação garantida
• Produção que respeita o meio ambiente
• Generally, manufacturing takes 2-7 business days. During busy periods this may take up to 14 business days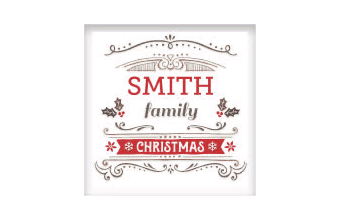 Comece agora!