Adicione algo original em sua cozinha ou dê o presente de casamento ou de instauração de casa mais original com nossa Tábuas de Cortar personalizada ! Choose from 12 different board sizes and 30+ designs or create your own custom design. Our Cutting Boards are laser engraved and can be ordered quickly and easily online.

12 Sizes to choose from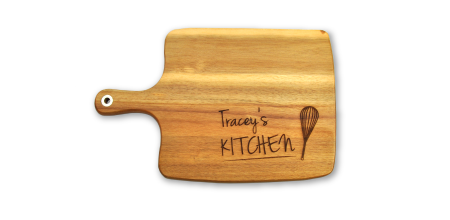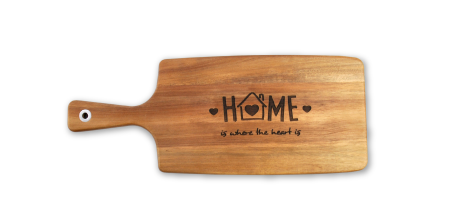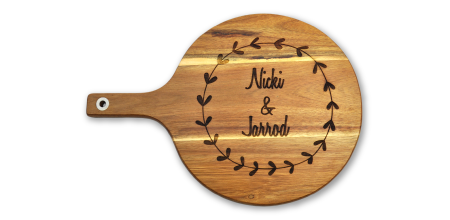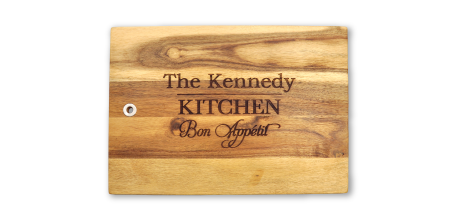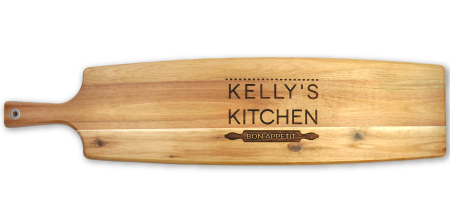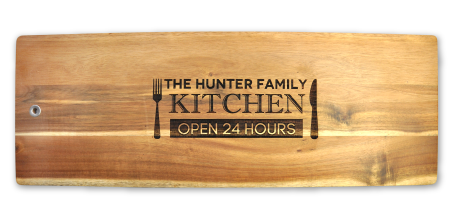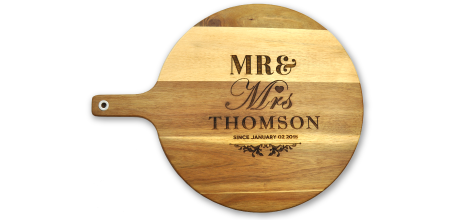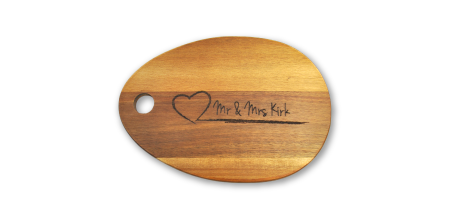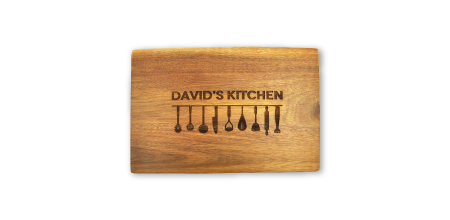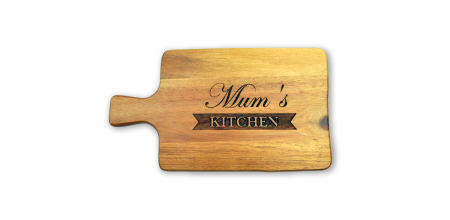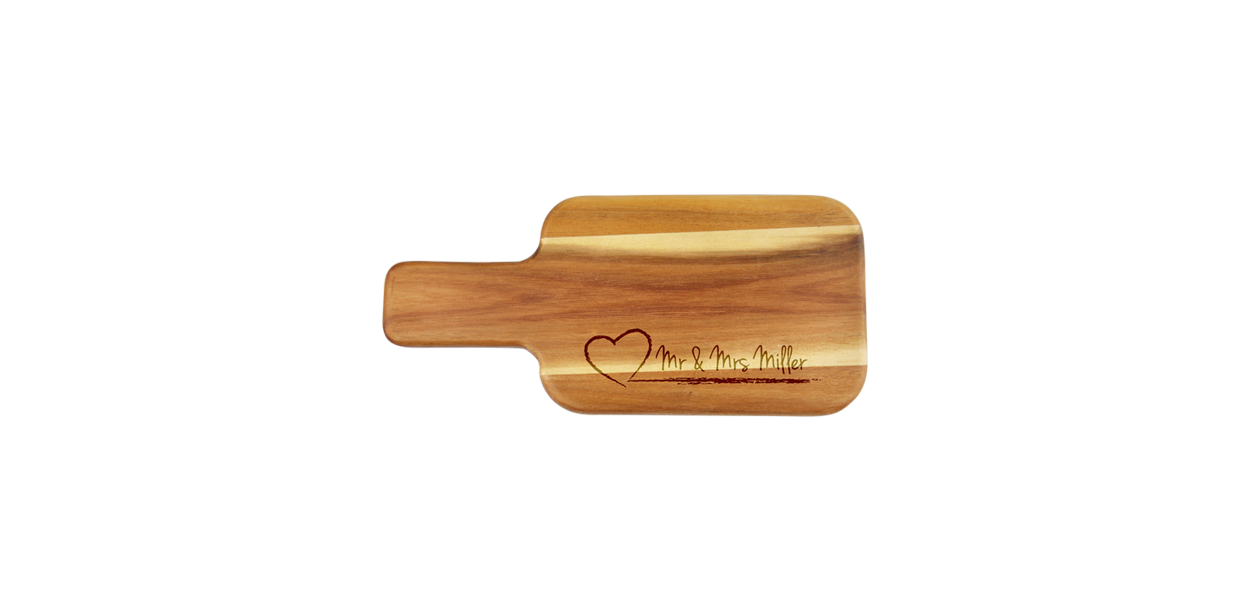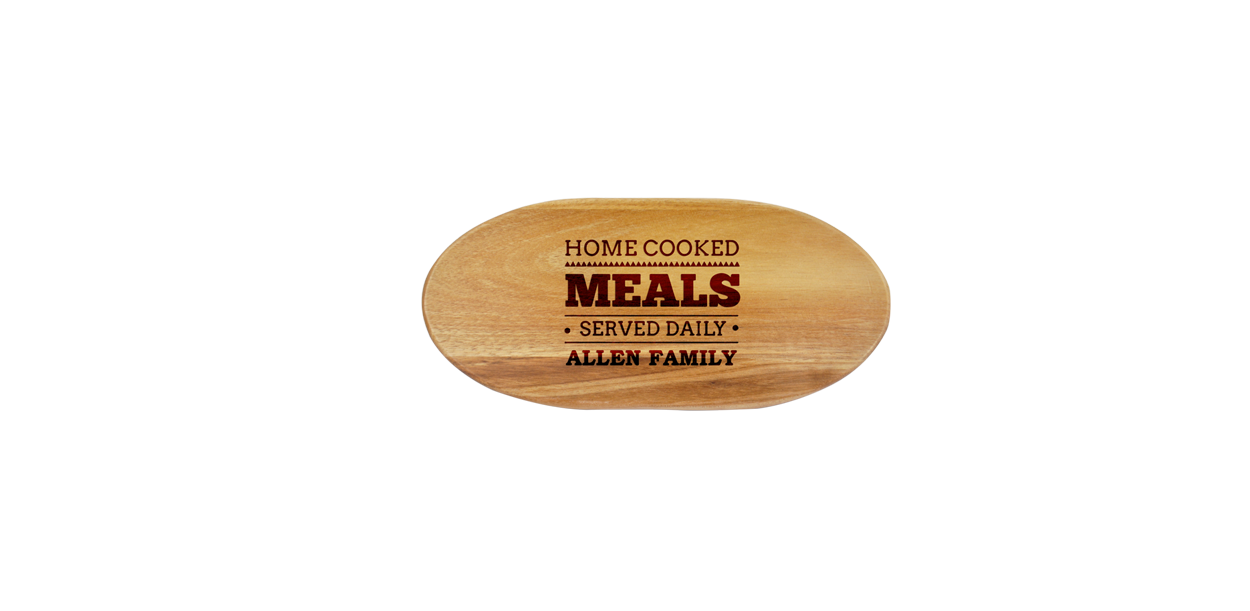 Personalize a sua Tábua de Cortar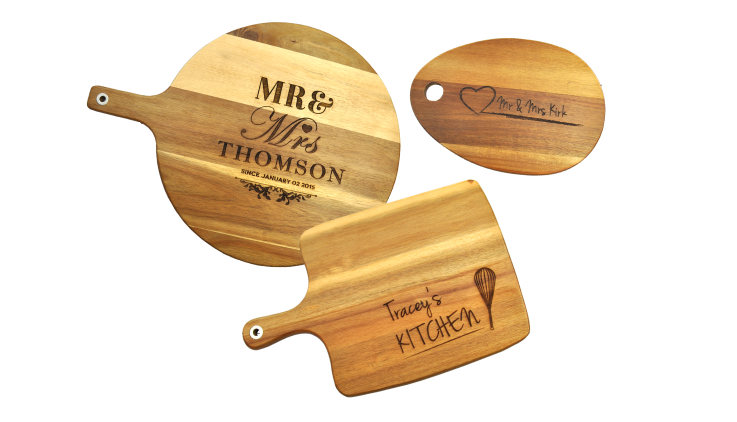 Create your personalised Hardwood Cutting Board quickly and easily online.
Personalise your board using any of our 30+ layouts.
Adicione e personalize seu próprio texto e formas.
Add some flare with our large range of scrapbook items!
When designing your board, please only use solid black text and shapes as the laser cannot engrave shades, colours or photos.
Algo original para a sua cozinha!
• Proveniente de fornecedores de madeira sustentável.
• Great for all kitchen use as Acacia Wood is known for moisture resistance and durability.
• The boards are coated with a food safe oil to ensure your design lasts the test of time.
• Please note as all of our Cutting Boards come from Natural Acacia Hardwood, you will find the grain of the wood varies from board to board. Due to this, laser engraved text and shapes can change in contrast over the different grains.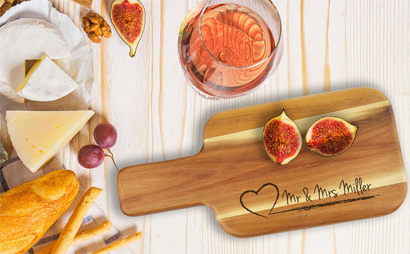 Handcrafted Acacia Wood
• We recommend leaving your board to sit for 1-2 weeks prior to use to allow the oil sink into the wood.
• Once used, hand wash with warm water and wipe with a dry cloth.
• Maintain with a food safe mineral oil as required.
• Not microwave or dishwasher safe. Do not soak in water.
Adquirir a sua Tábua de Cortar é fácil!
| | |
| --- | --- |
| 1 | Escolha um desenho que melhor se adeque às suas necessidades. |
| 2 | Select the template you would like to use and customise your text. |
| 3 | Once you're happy with your Cutting Board, save your project and proceed online to order. |
Nosso Compromisso com a Qualidade

Satisfação Garantida!

De propriedade e feito por Australianos.

Lindos produtos feitos á mão.
PhotobookShop PT has earned an excellent reputation with customers by providing a wide range of products, using premium materials and giving a quality printing guarantee at the lowest price.
• Australian made and owned
• Highest quality materials and workmanship
• 100% satisfação garantida
• Environmentally friendly production
• Generally, manufacturing takes 2-7 business days. During busy periods this may take up to 14 business days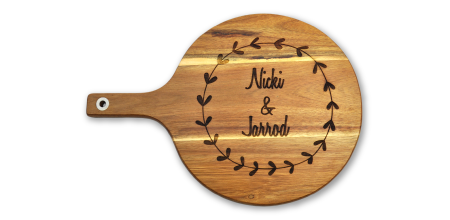 Comece agora!