Personalise a bar runner for your Dad or brother as a perfect gift that will surely surprise them. Se você estiver organizando um evento, festa de aniversário ou simplesmente deseja exibir o seu novo bar em casa, nossos bar runners impressos são um maneira profissional e efetiva de impressionar os seus convidados!

• 250 x 450mm, perfect size for a home bar or console table.
• High quality fabric print that's designed to last!
• Dispões de uma esteira de apoio não derrapante.
• Altamente absorvente e irá proteger qualquer superfície de derrames e condensação.
O Complemento Perfeito para o Seu Bar
• Personalise your bar runner with a large photo and text to capture the moment .
• Personalise your bar runner with a photo collage.
Nosso Compromisso com a Qualidade

Satisfação Garantida!

De propriedade e feito por Australianos.

Lindos produtos feitos á mão.
PhotobookShop PT ganhou uma reputação excelente com os clientes ao proporcionar uma ampla gama de produtos, usando materiais de primeira qualidade e proporcionando qualidade garantida de impressão.
• Feito por Australianos, utilizando materiais e mão de obra da mais alta qualidade
• Impressão de alta qualidade ao usar a última tecnologia de impressão
• 100% satisfação garantida
• Produção que respeita o meio ambiente
• Generally, manufacturing takes 2-7 business days. During busy periods this may take up to 14 business days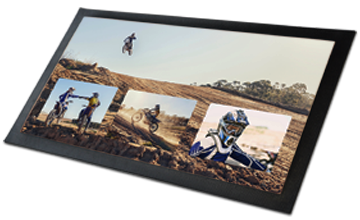 Comece agora!